Contact Us
Interested in our services? Got a question or not sure about a specific feature or option we offer? Let us know.
Just steps from McMaster University in the heart of Westdale, we are located at the corner of King and Bond.
Our Location
901-B King Street West
Hamilton, Ontario L8S 1K5
About Westdale 3D Printing
A 3D Printing and design job shop in Hamilton, a short walk from McMaster University. Specializing in rapid prototyping using fused filament fabrication this shop can meet any maker's needs whether it is printing, prototyping or design.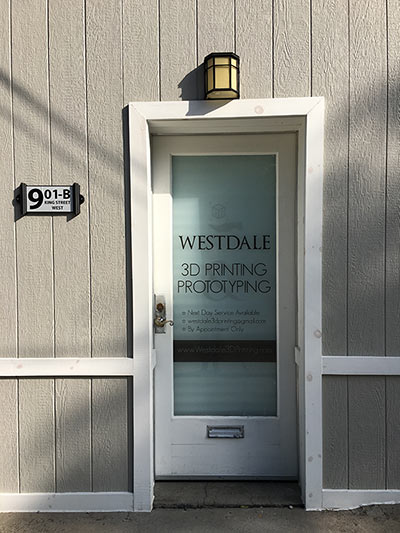 Have an idea for a 3D object? Want to submit your 3D Project? Contact us today!